location: Touring
Videographer

Candidates only!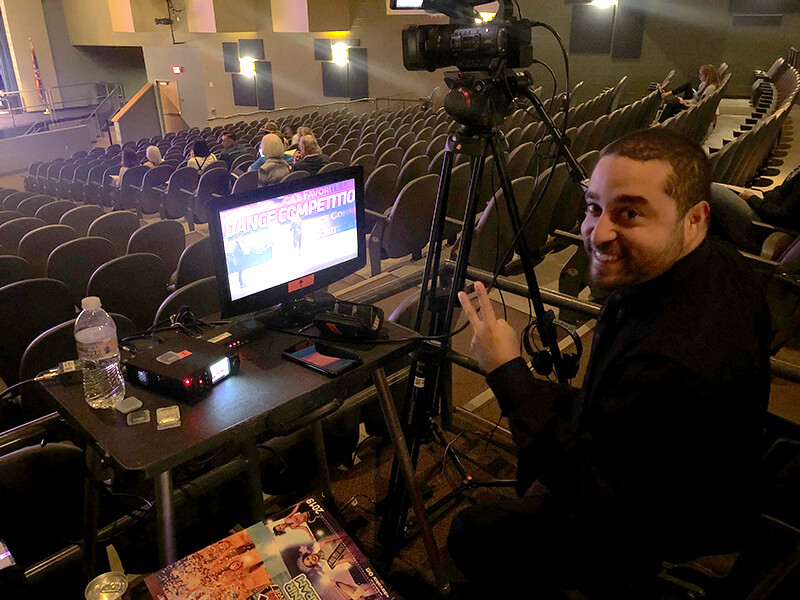 Kids Artistic Revue, Inc. is a professional production company that produces dance competitions and hosts about 200 live events per year. We are excited to recruit more team members to join our family to develop professional experience with live productions, as well as create unforgettable memories with other ambitious and talented individuals!
Kids Artistic Revue, also known as KAR, is one of the nation's most prominent dance companies which generates multiple dance competition tours, dance conventions, multimedia productions, dance wear apparel, charity events, and award shows. With a reach of over 500,000 dancers annually, we take pride in providing a platform for aspiring dance talent and enhancing the visibility of dance entertainment in popular culture.
We are currently seeking an experienced Videographer for our dance competition tour. We are looking for enthusiastic, upbeat and entertaining individuals. If you love to work with kids, and can work long hours with a limited amount of sleep, then this job is for you!
THIS IS A PART-TIME/SEASONAL JOB.
Main Job Tasks and Responsibilities
Loading-in and Breakdown event set-up / must be able to lift 20 lbs.

Capturing video of routines at competitions events

Providing superior customer service to event attendees

Engaging customers and maximizing sales at each event

Communicating inventory and supply needs to event Directors

Traveling required & work on weekends; Potentially Thurs pm – Monday am

Maintaining a clean, tidy and healthy work environment

Be cooperative with teammates & can take direction from event director
Experience / Qualifications
Must have working knowledge of digital video equipment such as:

Sony PXW-Z150

Blackmagic HyperDeck Studio Mini

Some gaffing experience helpful

Digital NTSC monitors

Fluid head tripods

Camera risers / platforms

Strong organizational skills

Must be a dedicated team player


Able to work long strenuous hours. Weekend work hours average 25-40 hrs.

Must be available to travel Thursday mornings through Monday Mornings.

Must have a valid government-issued ID or Passport
Compensation
DOE – $200 – $1000 per event $16-$18 per hour. Position to begin in February 2024.